Dana provides administrative support to ACM Wealth Management. She can assist you with account issues such as new account establishment & maintenance, IRA distributions, and moving money between accounts. She has worked in the financial industry since 1989 and brings a wealth of knowledge to ACM and the Prospera network. Prior to becoming a sales assistant she worked on the business development team for Prospera. She strives to provide excellent customer service to ACM clients.
Dana lives in Joshua, Texas with her husband of twenty years, Michael, and son, Brayden. In her spare time she enjoys skiing, swimming and watching her son play baseball and basketball.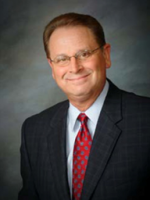 Vice President – Pinnacle IFS
In alliance with Pinnacle Insurance & Financial Services, Tom Worthington works with ACM Wealth Management to assist in advanced planning, such as Estate and Trust planning, Business Valuations and Transition, Buy-Sell planning, and Qualified and Non-Qualified planning for their clients. Tom has a Business Management degree from Jacksonville University. He entered the life insurance and financial planning business in 1976 with Fidelity Mutual Life Insurance. In November of 1999 Tom joined what is now Pinnacle IFS to offer his services as a Vice President, partnering with national accounts like UBS and Wells Fargo, as well as regional and independent firms.
Tom is an affiliated member of the NICEP (National Institute of Certified Estate Planners). Tom has been a guest speaker for CE and CPE courses for Financial Advisors, CPA's and Independent Life Agents. In his spare time he likes to travel with his wife and family. He enjoys following baseball, football, and golf.
*Tom Worthington is not an employee of ACM Wealth Management or Prospera Financial Services